It wasn't long ago when the best meal at Moncton's third wave coffeeshops was a vegan donut and the closest foods to a meal at a cannabis dispensary. But a growing number of Moncton chefs and influencers are taking advantage of these underutilized spaces and launching spontaneous popups that break people's days with creative, hot meals like never before.
There's a lot to be said about cooking this way with minimal investment: no lease, no expectations, and the flexibility that a growing number of Moncton chefs and influencers are taking advantage of, taking advantage of these underutilized spaces and launching spontaneous popups, which people interrupt days with creative, hot meals like never before. to change the menu whenever you want. This is the food that, without the low-risk setup, may not even make it onto a plate outside of the eat-in kitchen, let alone the stomach of the locals. Here are five popups currently running in Moncton. Dates, times and availability can change at any time.
Pogisilog at Commodity and Rose Park Roasters
@pogisilog
At night, Brennan Villarreal is on the kitchen team at the popular modern Filipino restaurant LASA in Los Angeles. In the morning, however, he cooks his own pet-free Filipino breakfast in coffee shops in Moncton. Under the name Pogisilog – "Pogi" means "handsome" and "Silog" is the word for an entire genre of Filipino breakfast served with fried rice – you can find Villareal at Commodity for fried rice bowls with black garlic made with fake longanisa , roasted pumpkin, toppings, coconut cream and pickled long beans every Sunday. Last Friday he was at Rose Park on Fourth Street with a breakfast sandwich and spicy fried rice tossed with tofu that was flavored and smoked to mimic SPAM.
Chef Melissa Ortiz at Stache Bar and Rose Park Roasters
@meli_rose
The last time we met chef Melissa Ortiz, she was in the Bamboo Club kitchen trying to get her palate into the Moncton tiki bar scene for layers of taste and gourmet precision. She quietly left that gig last month in anticipation of a deployment to Afghanistan, but since her approval process is moving at a normal (read: stagnant) bureaucratic pace, you'll find her most nights at the Stache Bar, where she's having real food in the pub Experimenting in anticipation of the opening of a restaurant in the empty La Frida room next door (order chilli cheese dogs and hamburgers at the bar for now). On Saturday morning, she will expand her creativity at Rose Park with a menu that includes a soba noodle bowl and sweet potato tartine with spicy maple, tahini, and pickled apples.
LB Meatless assembly at Modern Buds
@ lbmeatlessmondays
Get a Beyond Burger with your dull (or vegan taco with your vape) every Monday at the new Belmont Heights pharmacy, Modern Buds. Seal-Beach-based vegan influencer couple Happy Healthy Vegan started bringing swarms of animal-free foods to East Broadway back in August. The average campaign for LB Meatless Mondays now averages seven vendors per week, from donuts to pizza to Peruvians. The lineup is constantly evolving and so far includes a healthy rotation of who's who in the local vegan pop-up scene, including Chicana Vegana, Voodoo Vegan, Lobo Cuban Bowls, Mala Noodles, and V-Burgers that both do the impossible Meat patties serve as well as the afterlife and will open a permanent fixture on Cherry and 4th Street by the end of the year.
Hamburger Nice at Commodity
@hamburgersnice
You may have heard of Moncton's first breakfast burger from that episode of Suppertime on LBC. If not, Hamburgers Nice is the first company behind the grill for Wilmington (and longtime Moncton local) Jairo Bogarín, whose main job is to hire and book grocery salespeople at Monkish Brewing in Torrance. Through months of trial and error in the backyard with friends and family members, Bogarín perfected his burger recipe before taking it live. He opted for a maple-infused sausage and beef patty, a spreadable Sriracha Mayo, and a smooshy potato roll a la Martin's (pop the egg yolk for the Instagram shot). Experience Bogarín in a rare non-Thursday pop-up and try Hamburger Nizza's burger for lunch – a smashed and burnt all-beef classic that was the original inspiration for breakfast.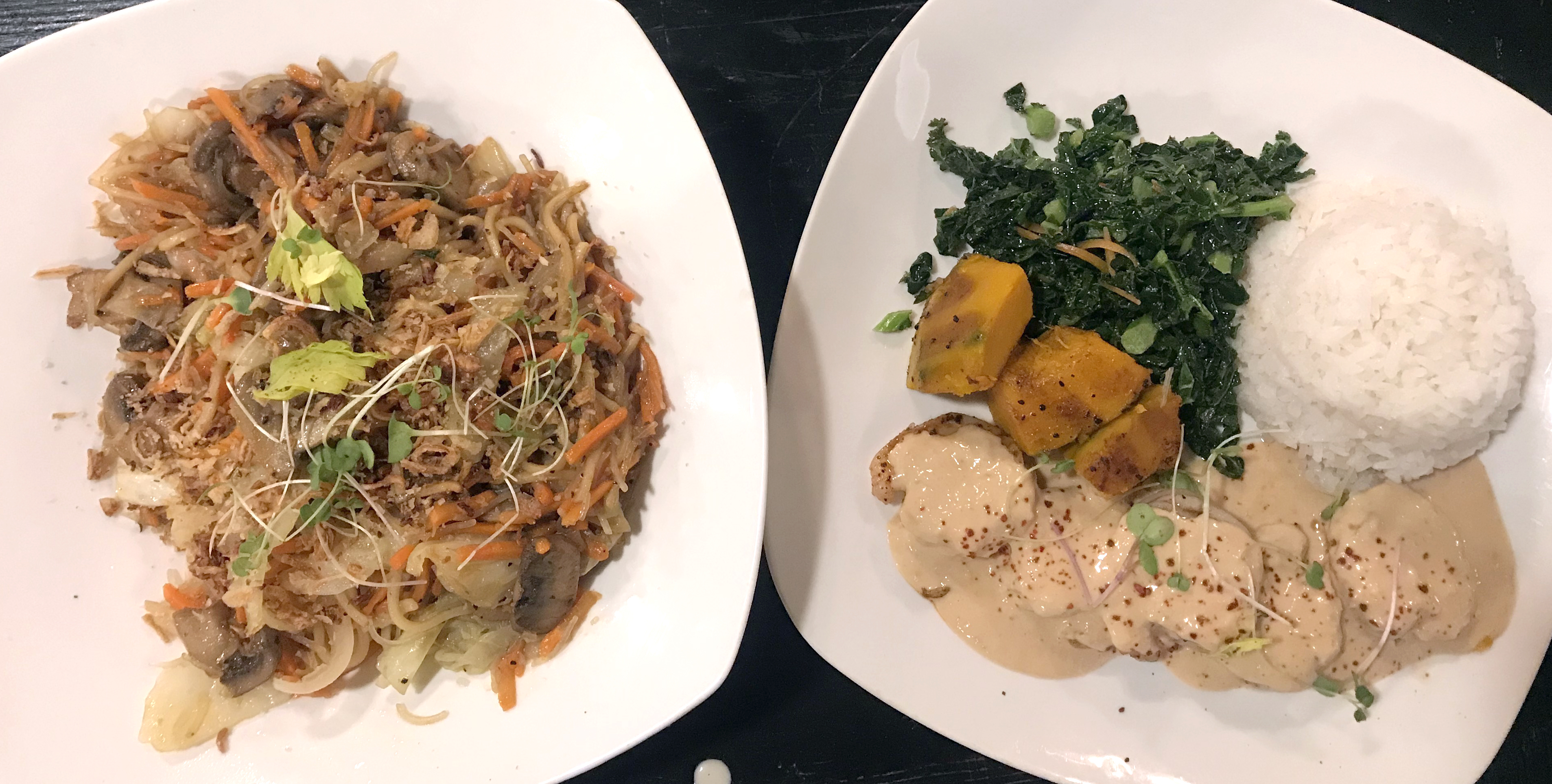 Eat rice and shine at Bebot Filipino Soul Food
@ bebot.filipinofood
The wait is over. After five years of Filipino pop-up brunch and wu-tang clan-themed dinners, Rice and Shine Eats chef AC Boral opened Bebot in Moncton earlier this month, its first stationary restaurant. Yes, we know this is a list of popups and that the previous sentence is clearly "stationary," but listen to us. Bebot – pronounced "beh-boht," the nickname of Boral's late father – happens when these popups are permanent. The restaurant still has the barren walls and community-minded spirit of a remixable, temporary space, but the music is less 90s hip hop and more reggae, the menu less Filipino fusion, more nostalgic soul food. Boral says he plans to have more Rice & Shine and Enter the 36 Courses events on his 4th Street soon, but now they're enjoying new dishes like the grilled chicken platter (inspired by Bebot's home cooking) and mushroom pancit ( which is kind of vegan)). If you're lucky, Chef Raquel Jubran is in the kitchen and Sous Chef Janice Dig Cabaysa's cake-like banana bread is on the menu. You will be glad that it doesn't go away.
Check out the latest episode of Suppertime on LB below, which is all about local food pop-ups.